W e l c o m e
t o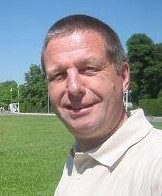 Peter Schmalenbach
Born 1958 in Duisburg / Germany
- in the interesting intersection area of the Lower Rhine and the regions of the Ruhr -
Grown up in Ratingen near to Düsseldorf
Married with my wife Karin
We are very proud of our three adult daughters Julia , Lisa and Sarah
- Life goes on with their own ideas and is yet somehow predetermined -
Special training for the profession of a physiotherapist | Physiotherapeutical activities in various clinics and practices
Since 1987 freelanced in my own Practice for Physiotherapy & Coaching with extensive lecture - , course - and seminar - activities
I am a member of the Association Médicale Internationale de Lourdes ( A.M.I.L. )
Personal focus and areas of activity :
Development and application of own concepts , including the areas of
Therapy | Prevention | Health & Wellness | Self - help Training
Relaxation | Visualization | Mindfulness | Mental Training | Coaching
Training of body and motion perception | Body Management
all considered from a holistic point of view
To visit my practice
please click on :
> PS-Praxis <
- a german version -
I am also interested in :
Collecting and reading books | Writing my own texts , poems and songs
Playing guitar | Singing | Making music | Expressing and sharing in a musically way
Therefore regular Readings & Musical Lectures on selected topics from the life
which I create under the title " S t i l l e M o m e n t e " for several years
=> PS-StilleMomente <=
- a german version -
Drawing | Painting | Looking for new and creative ways to implement | Freely Researching
Equally important to me is :
Discovering and treading diverse Spiritual Ways and also developing
opportunities , which contribute to think something more and different , as
Meditation | Spiritual exercises | Individual retreats | Pilgrimages
As a pilgrims - and meditationleader , I also like to offer special , non -
commercial excursions in our immediate vicinity . If you cherisch the desire ,
to look for some other different spiritual paths , follow the inspirations on
=> PS-Pilgerfahrten <=
- a german version -
Movement and meditation
are often leading me to new ideas and solutions
I am lucky , to be able to connect
personal and professional interests
For contacting me
you can use
PS-International-HP@web.de
or the E-Mail-Adress of my practice - homepage
- PS-Praxis -
Kind regards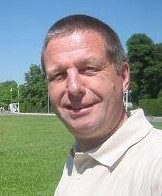 Peter Schmalenbach
© 2008 - 2017 · Peter Schmalenbach · web-realization · text · pictures
Responsibility for the content:
Peter Schmalenbach - Ratingen / Germany
Linking hint of external internet sites:
Implies a judgment of the District Court of Hamburg on 12 May 1998 that by placing a link
has to answer for the contents of any Linked Site may with.
This, according to a decision is given only be prevented by expressly from the contents of
distances.
On this site are links led to other side of me on the internet, which in turn references
to include not started by me pages.
I refrain from the construction of these sites and declare that I no influence on
have the design and the statement of these linked sites.
I dissociate myself from all contents of the linked pages of this Internet site and
make me this content is not ours.
This declaration applies to all on my website, not created by me, but links displayed
and for all contents of these sites.
Peter Schmalenbach